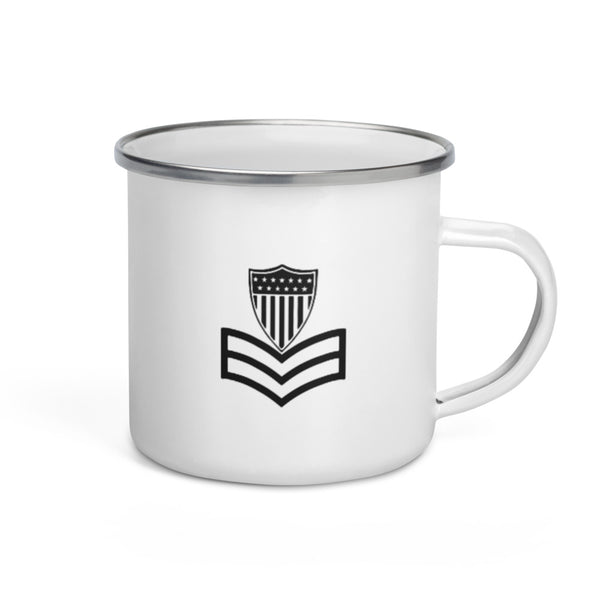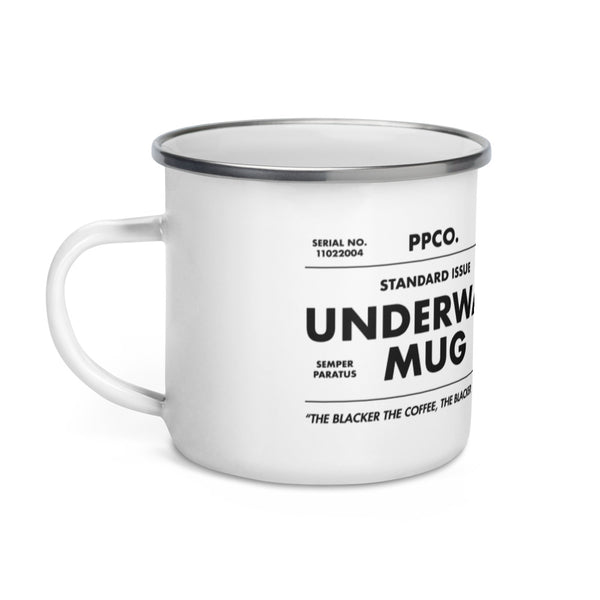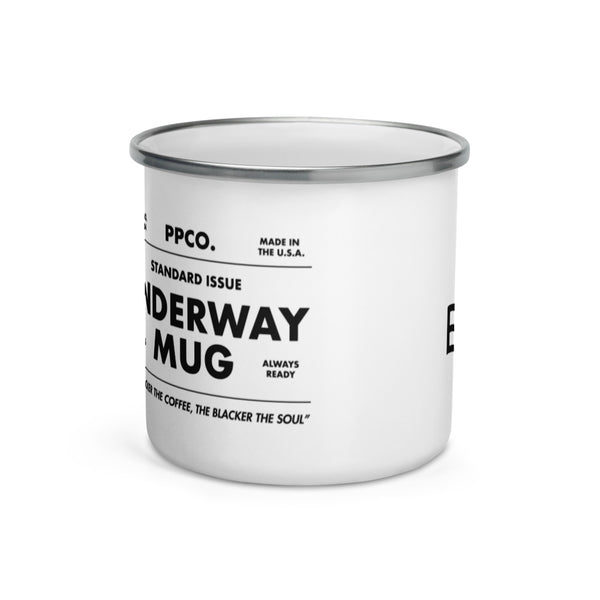 You've made it! You have your own lounge now. But that Chief is still on your ass. The Standard Issued Underway Mug lets Chief know you don't take crap from anyone! Unless it's an order of course... then you better take crap. 

• Material: Enamel
• Dimensions: height 3.14″ (8 cm), diameter 3.25″(8.25 cm)
• White coating with a silver rim
• Hand-wash only

Attention! Don't heat liquids or food directly in the mug—it can damage the coating.