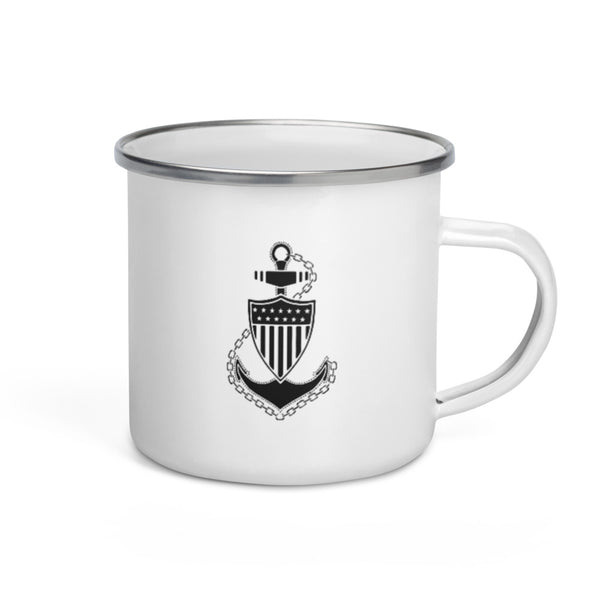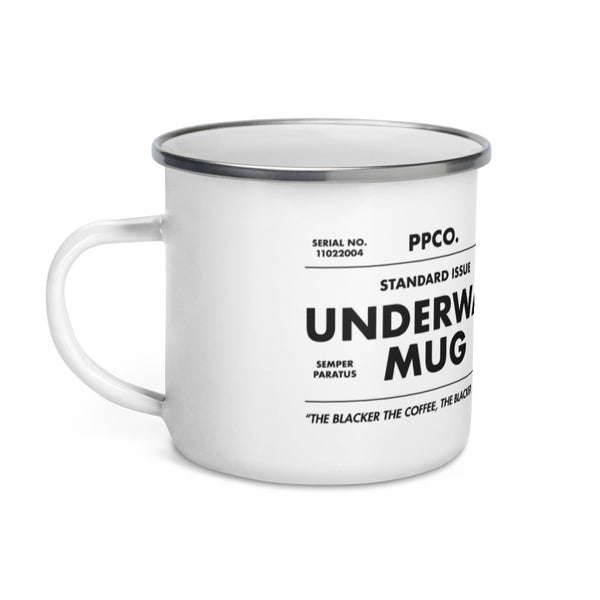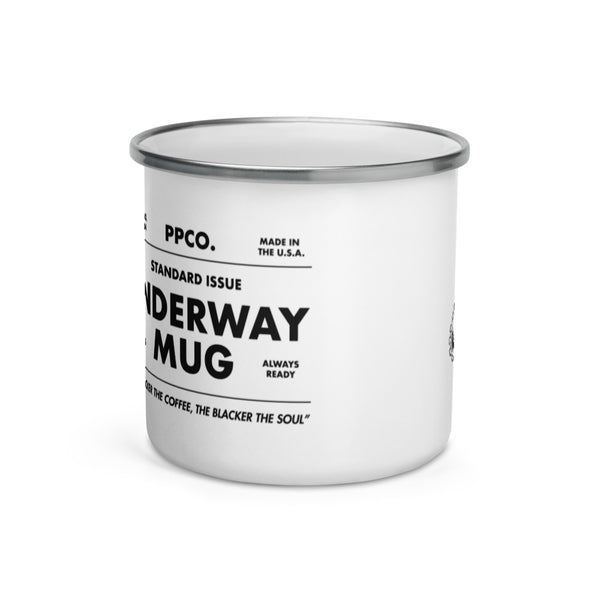 You're not a Chief unless you have a coffee mug in hand... yelling at the mess cook to clean your other coffee mug. The Standard Issued Underway Mug lets others know who's the boss... and how that boss likes his/her coffee.

• Material: Enamel
• Dimensions: height 3.14″ (8 cm), diameter 3.25″(8.25 cm)
• White coating with a silver rim
• Hand-wash only

Attention! Don't heat liquids or food directly in the mug—it can damage the coating.